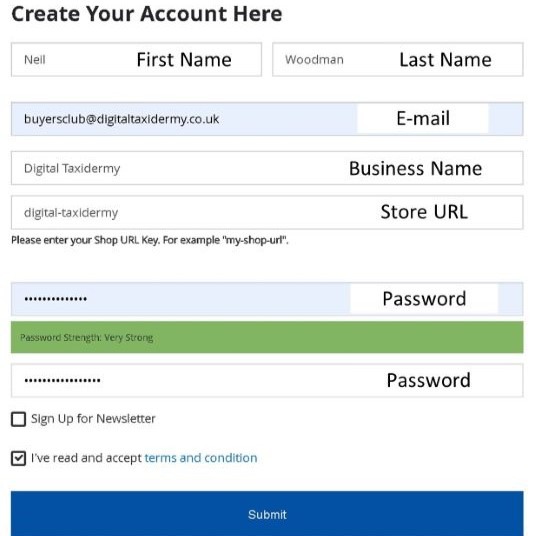 Join the Digital Taxidermists Today and Start Making A Passive Income From Your 3D Designs
---
Digital Taxidermy have expanded, thanks to all you amazing people that have supported us along the way we have now gotten to a place where we can all grow together.

Our new look website is not only shiny and fresh but you may have noticed in the top right corner an option that says 'Vendor Login'.




This is where you can open up the door to a brand new world of passive incomes. Where you can sell 3D models on our marketplace. Join the best place to sell 3D models.


---

If you are an STL designer and made your own 3D models or even if you have Click-Lock City and made your own panels and expansion pack for it then you can get your 3D printable STL models and list them in our catalogue alongside Digital Taxidermy's designs.

Not only that but you can also make money in the form of a passive income with your 3D models. We have set up the vendor market place so that for the cost of 5% and a £1 transaction fee you can make yourself some more money for your 3D printing hobby.

We have set the commission levels as low as we can to cover the basic costs of payment processing, file storage and web hosting. So you get a chance to sell your models and you don't have to worry about running your own website.
The current rates are 5% on sales + £1 Transaction fee.
---
---
How do I sell my 3D models?
This is the easy part, click on the
vendor login link
.
You will then be taken to a screen which will ask you to fill in your details and then choose a Store name and Store URL.
The information we need to complete the application is:
Your first name
Your last name
Your business name
Your store URL (no capital letters or spaces)
Password and confirm password
Then choose if you are subscribing to the newsletter or not
Then please read and agree to the Terms and Conditions
Make sure that you choose a shop name that you want to keep long term and then choose your shop url to suit. The url must all be in lower case and have no spaces in, so use dash or underscore if you want to break up the words.
---
---
Then you click submit and wait for your application to be approved.
We will then check your application and once it is approved you will get a notification email. Please allow 24-48 hours for the account to be approved, however if you want to contact us via
email
or via
discord
then we can discuss your application and fast track it.
Once you have been accepted, you will recieve a notification email. You can use the vendor login to acess your vendor dashboard. Here, you will be able to access and manage everything to do with your account and list your fist STL files for sale and get making money and generating your passive income with the best site for selling 3D assets.
There is also information on the amount of sales you have made, your comission payments, top selling items and much more.
---
Once you are in your dashboard you should first go to 'Vendor Profile', where you can fill in your company details, add an image and banner with your logo.

Your banner should be 1000px X 300px Landscape
Your logo should be no more than 300px X 300px Square
Both of these in .jpg format

Next it is recommended to go to the 'transaction settings', here you can fill out the details of your paypal, bank or stripe accounts for your comission payments.
We have a system set up for stripe users that will automate the payment of comission, other payment methods will require a manual request (Request Transaction).


---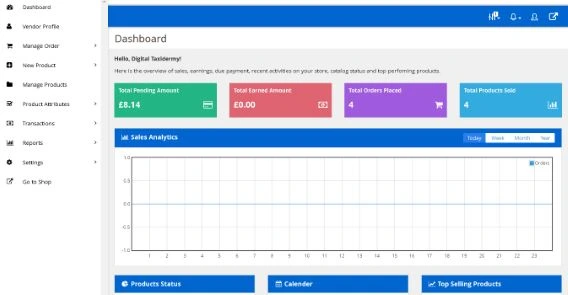 ---

Once you have set up your 3D model store and your payment information then you are ready to start listing your STL designs for sale on our website, the best platform to sell 3D models and generate your passive income.
Your store will show up on the market place page when you have listed yor first item

For instructions on listing your 3D printable models for sale on Digital Taxidermy take a look at the next instructional in this series.


---
---