---
You Love Collecting Awesome 3D Models, Right?
---
So, you have a collection of 3D models for your 3D printing hobby, and you keep finding more and more cool models that you want to print.
Then you look and start adding models to the cart, head to the checkout and suddenly you decide there is a choice to make.
Do I just get all these? or do I get a couple now because that's all I can afford?
Well if that describes you then the Digital Taxidermy
Buyer's Club
is what you have been looking for.
---
What if you are new to Digital Taxidermy?
---
If you are new to the Digital Taxidermy 3D Printing family or if you have been following and printing our STL files for a while, then you could benefit by building your Digital Taxidermy 3D model collection month by month at a value of just £1 per model or model pack.
Yes, forget the pricing of Kickstarter STL Packs, Value Print Bundles, or the cost of individual STL Models. We curate a selection of 10 3D models or STL packs, then stuff the 3D designs into a single bundle each month and add the STL pack to the Digital Taxidermy
Buyer's Club
.
---
Why Choose The Buyer's Club?

- Get Bundles of STL Files for 3D Printing each month.

- Complete your Collection of cool 3D Models.

- Get a Free STL Model pack for joining.

- Big Discounts from MSRP

- Save hundreds on collecting all our 3D Designs.
---
---
---
So How Does It Work?
At the start of each month every subscriber will get a code which allows you to make your choice of a pack from any of the available 3D model packs in the
Buyer's Club Category
.
Yes, you are not limited to the latest STL package. You can choose the one you like from any that are listed.
Not only that but you can also choose to pick up the other STL model welcome pack with it instead should you wish.
You should recieve your code to collect your welcome pack within an hour.
---
---
What If I Can't Wait To Collect Them All?
If you don't want to wait then we have you covered.

As a member of the Buyer's Club you will be able to purchase any of the past 3D print bundles for just £10 each at any time, that way you can complete your STL file collection in one go and then just keep up to date with the new 3D model packages released each month.
(allow 24 hours for your application to be processed)
---
---
What Do I Do Now?
That's the easy part!
Now you know what the
Buyer's Club
is and why it's perfect for your 3D Printing Hobby all you need to do is sign up using the form to the right.
You have two options:
- You can Subscribe on a monthly basis for just £10 per month
OR
- You can subscribe for 12 months for only £100 giving you 2 months free.
You will then be sent a confirmation email containg your codes to select your Free STL File Pack Download
And your details will be added to the delivery list for the next delivery cycle of the Digital Taxidermy
Buyer's Club
---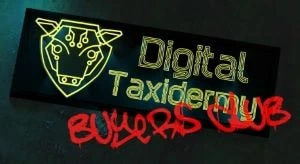 ---